December 13, 2021
Conversation advancer of the week: 
Self Talk – Avoid Comparison thinking
Strong-minded people are confident and resilient no matter how other people are performing. If you are going to compare, it should be against goals you have made and achieved in the past, to show how you've grown.
Although strong-minded people are often in competitive fields, such as sales, athletics, politics, and academics, they win by being able to move past competitive pressures.

Pay attention to your social media use and determine whether it's causing you to compare yourself, feel inadequate, or suffer from any other negative impacts.
Tech Tip
 Subscribe to Audible – download some books – learn and enjoy on the road. Last year I listened to 42 books!  Here's my last 50:
Narrated by: Jefferson Mays
Series: The Expanse, Book 3
For generations, the solar system – Mars, the Moon, the Asteroid Belt – was humanity's great frontier. Until now. The alien artifact working through its program under the clouds of Venus has appeared in Uranus's orbit, where it has built a massive gate that leads to a starless dark….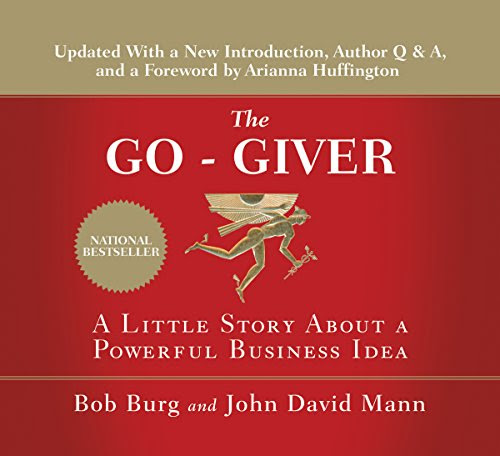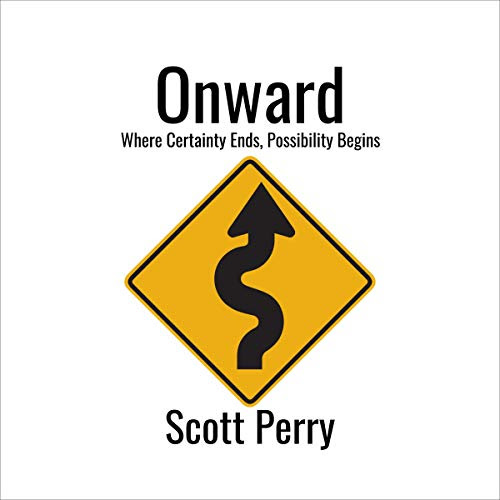 By: Scott Perry
Narrated by: Scott Perry
Onwardis a handbook for aspiring and advancing change agents leaning into endeavors that make a difference. Presented in a pithy and provocative style, Onward will help listeners cultivate a thriving difference-maker's mindset and posture….
Narrated by: John Pruden
Marcus J. Borg and John Dominic Crossan, join forces to show how history has biased our reading of the nativity story as it appears in the gospels of Matthew and Luke….
By: Michael Connelly
Narrated by: Titus Welliver , Christine Lakin
Series: Harry Bosch, Book 23
There's chaos in Hollywood at the end of the New Year's Eve countdown. Working her graveyard shift, LAPD detective Renée Ballard waits out the traditional rain of lead as hundreds of revelers shoot their guns into the air….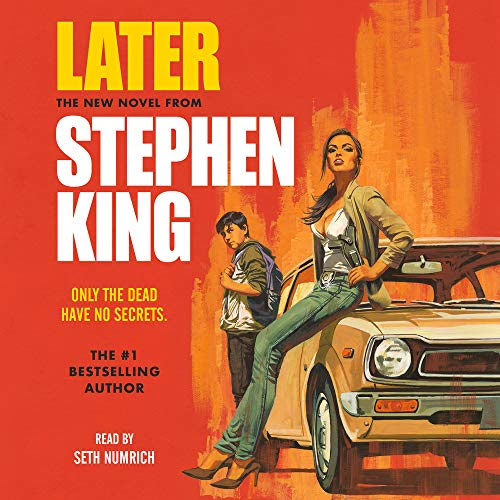 By: Stephen King
Narrated by: Seth Numrich
The son of a struggling single mother, Jamie Conklin just wants an ordinary childhood. But Jamie is no ordinary child. Born with an unnatural ability his mom urges him to keep secret, Jamie can see what no one else can see and learn what no one else can learn….
By: Bobby Herrera
Narrated by: Bobby Herrera
Every leader has stories about the challenges they have faced and struggles they have overcome. In the moment, those situations require strength, patience, perseverance, and courage. With time, those struggles provide us lessons for how to be better leaders….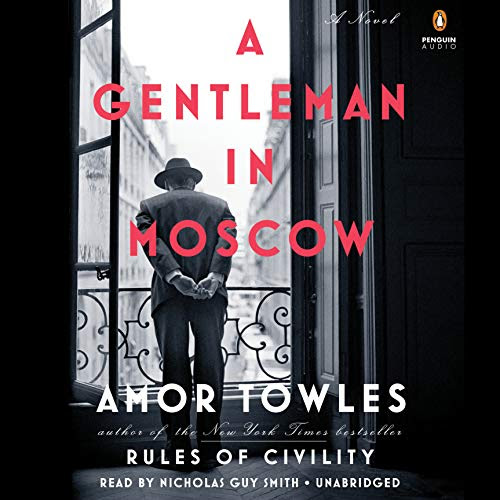 By: Amor Towles
Narrated by: Nicholas Guy Smith
In 1922, Count Alexander Rostov is deemed an unrepentant aristocrat by a Bolshevik tribunal, and is sentenced to house arrest in the Metropol, a grand hotel across the street from the Kremlin….
By: Lori Gottlieb
Narrated by: Brittany Pressley
One day, Lori Gottlieb is a therapist who helps patients in her Los Angeles practice. The next, a crisis causes her world to come crashing down. Enter Wendell, the quirky but seasoned therapist in whose of­fice she suddenly lands….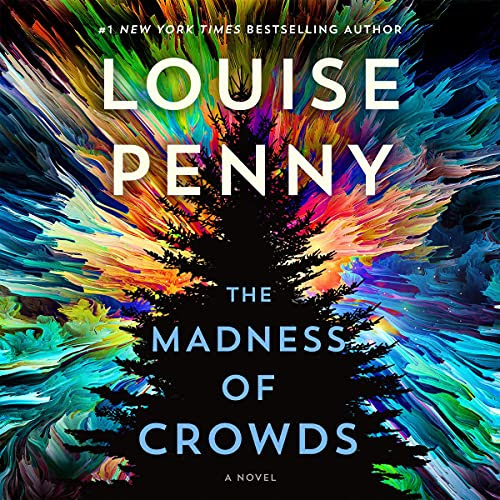 While the residents of the Québec village of Three Pines take advantage of the deep snow to ski and toboggan, to drink hot chocolate in the bistro and share meals together, the Chief Inspector finds his holiday with his family interrupted by a simple request….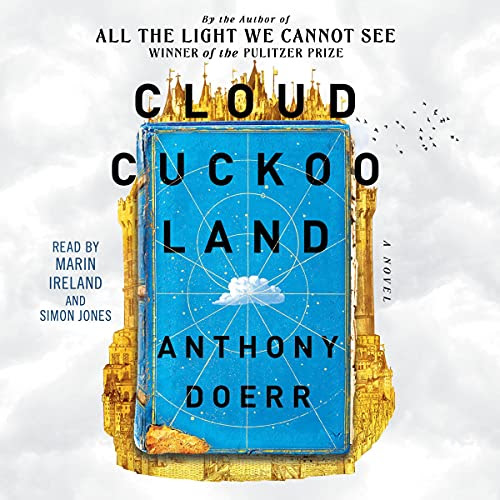 By: Anthony Doerr
Narrated by: Marin Ireland , Simon Jones
Set in Constantinople in the 15th century, in a small town in present-day Idaho, and on an interstellar ship decades from now, Anthony Doerr's gorgeous third novel is a triumph of imagination and compassion, a soaring story about children on the cusp of adulthood….
By: Nathan Harris
Narrated by: William DeMeritt
In the waning days of the Civil War, brothers Prentiss and Landry – freed by the Emancipation Proclamation – seek refuge on the homestead of George Walker and his wife, Isabelle….
By:  E. Schwab
Narrated by: Julia Whelan
France, 1714: In a moment of desperation, a young woman makes a Faustian bargain to live forever – and is cursed to be forgotten by everyone she meets. Thus begins the extraordinary life of Addie LaRue, and a dazzling adventure that will play out across centuries and continents….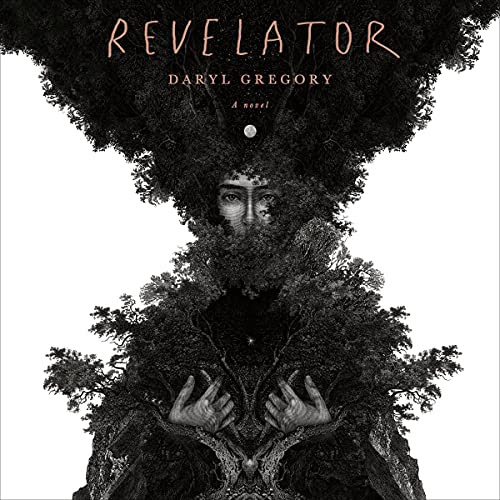 By: Daryl Gregory
Narrated by: Reagan Boggs
In 1933, nine-year-old Stella is left in the care of her grandmother, Motty, in the backwoods of Tennessee. The mountains are home to dangerous secrets, and soon after she arrives, Stella wanders into a dark cavern where she encounters the family's personal god….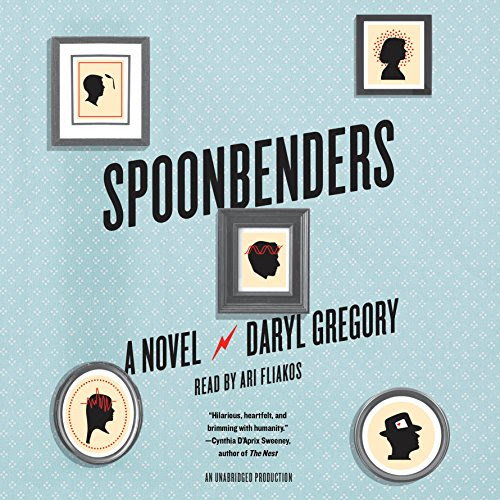 By: Daryl Gregory
Narrated by: Ari Fliakos
Teddy Telemachus is a charming con man with a gift for sleight of hand and some shady associates. In need of cash, he tricks his way into a classified government study….
By: Amal El-Mohtar , Max Gladstone
Narrated by: Cynthia Farrell , Emily Woo Zeller
From award-winning authors Amal El-Mohtar and Max Gladstone comes an enthralling, romantic novel spanning time and space about two time-traveling rivals who fall in love and must change the past to ensure their future….
By: Stephen King
Narrated by: Paul Sparks
Billy Summers is a man in a room with a gun. He's a killer for hire and the best in the business. But he'll do the job only if the target is a truly bad guy. And now Billy wants out. But first there is one last hit….
By: Kristin Hannah
Narrated by: Julia Whelan
Ernt Allbright, a former POW, comes home from the Vietnam war a changed and volatile man. When he loses yet another job, he makes an impulsive decision….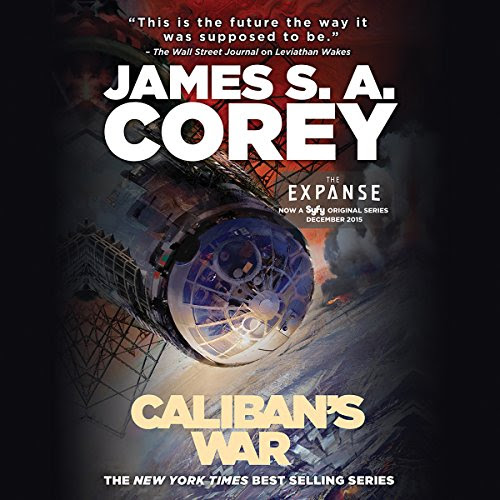 Narrated by: Jefferson Mays
Series: The Expanse, Book 2
The second book in the NYT best-selling Expanse series, Caliban's War shows a solar system on the brink of war, and the only hope of peace rests on James Holden and the crew of the Rocinante's shoulders. We are not alone….
By: Jeneva Rose
Narrated by: Neil Hellegers , Teri Schnaubelt
Sarah Morgan is a successful and powerful defense attorney in Washington D.C. At 33 years old, she is a named partner at her firm and life is going exactly how she planned. The same cannot be said for her husband, Adam. He is a struggling writer….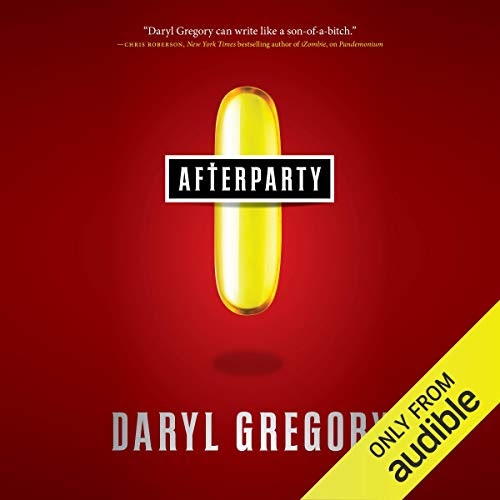 By: Daryl Gregory
Narrated by: Tavia Gilbert
It begins in Toronto, in the years after the smart drug revolution. Any high school student with a chemjet and internet connection can download recipes and print drugs, or invent them….
By: Matt Haig
Narrated by: Carey Mulligan
Somewhere out beyond the edge of the universe there is a library that contains an infinite number of books, each one the story of another reality….
By: Seth Godin
Narrated by: Seth Godin
Collected here for the first time are eight years of Seth Godin's very best blog posts, magazine columns, and e-books.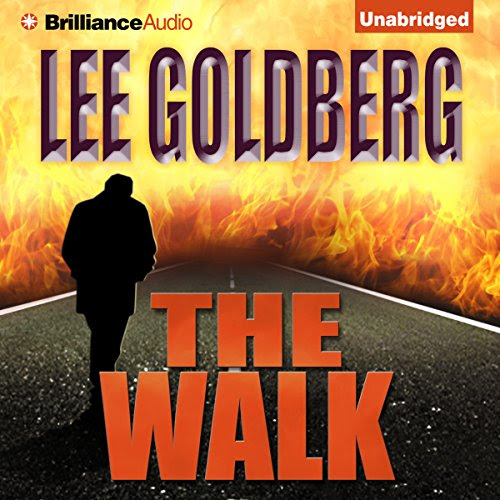 By: Lee Goldberg
Narrated by: Luke Daniels
It's one minute after the Big One. Marty Slack, a TV network executive, crawls out from under his Mercedes, parked outside what once was a downtown Los Angeles warehouse….
By: Andy Weir
Narrated by: Ray Porter
Ryland Grace is the sole survivor on a desperate, last-chance mission – and if he fails, humanity and the Earth itself will perish. Except that right now, he doesn't know that. He can't even remember his own name, let alone the nature of his assignment or how to complete it….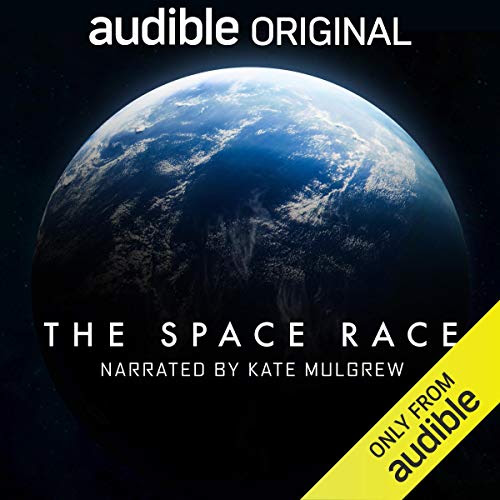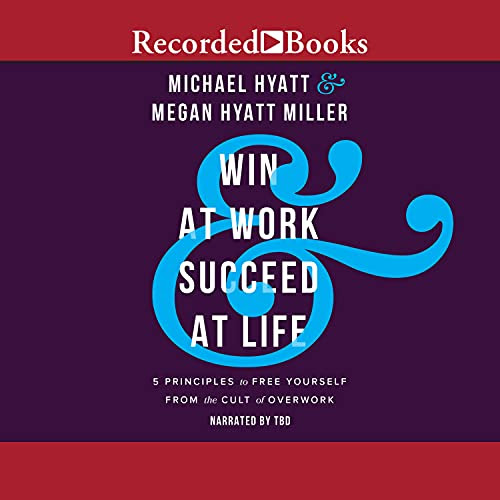 Narrated by: Michael Hyatt , Megan Hyatt Miller
Great leaders are driven to win. Yet career wins can come at great cost to your health, relationships, and personal well-being. Why does it seem impossible to both win at work and succeed at life? Find out….
By:  J. Finn
Narrated by: Ann Marie Lee
For readers of Gillian Flynn and Tana French comes one of the decade's most anticipated debuts….
By: Jack Kerouac
Narrated by: Will Patton
Few novels have had as profound an impact on American culture as On the Road. Pulsating with the rhythms of 1950s underground America, jazz, sex, illicit drugs, and the mystery and promise of the open road, Kerouac's classic novel of freedom and longing….
By: K. Rowling
Narrated by: Tom Hollander
When Barry Fairweather dies unexpectedly in his early 40s, the little town of Pagford is in shock – and at war….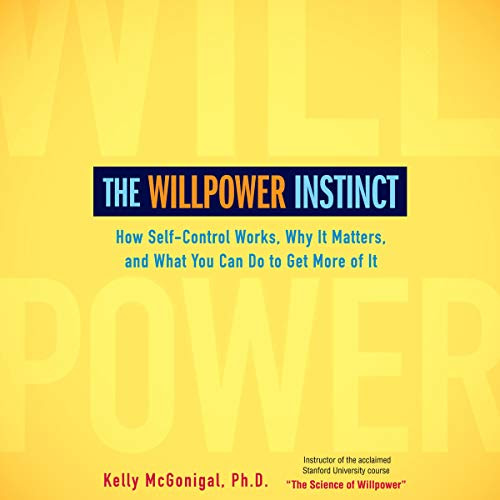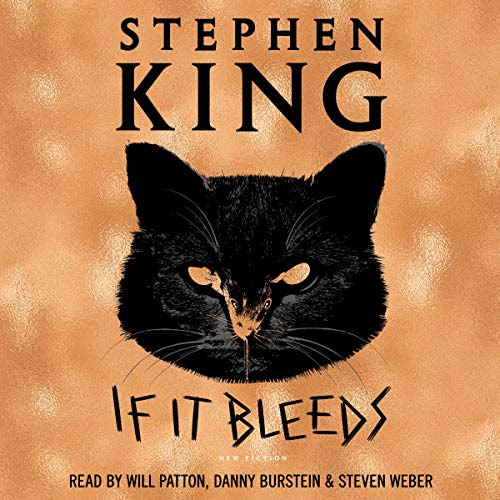 By: Stephen King
Narrated by: Will Patton , Danny Burstein , Steven Weber
From number one New York Timesbest-selling author, legendary storyteller, and master of short fiction Stephen King comes an extraordinary collection of four new and compelling novellas….
Narrated by: Steven Pressfield
Think of The War of Art as tough love…for yourself. Since 2002, The War of Art has inspired people around the world to defeat "resistance"; to recognize and knock down dream-blocking barriers and to silence the naysayers within us….
By: Jo Nesbø
Narrated by: John Lee
Series: Harry Hole Series, Book 1
Available in English at last! The first book in the remarkable, best-selling Harry Hole series from Jo Nesbø….
By: Fredrik Backman
Narrated by: David Morse
This is a moving portrait of an elderly man's struggle to hold on to his most precious memories and his family's efforts to care for him – even as they must find a way to let go….
By: Fredrik Backman
Narrated by: Marin Ireland
Series: Beartown, Book 2
After everything that the citizens of Beartown have gone through, they are struck yet another blow when they learn that their beloved local hockey team will soon be disbanded. What makes it worse is the obvious satisfaction that all the former Beartown players take in that fact….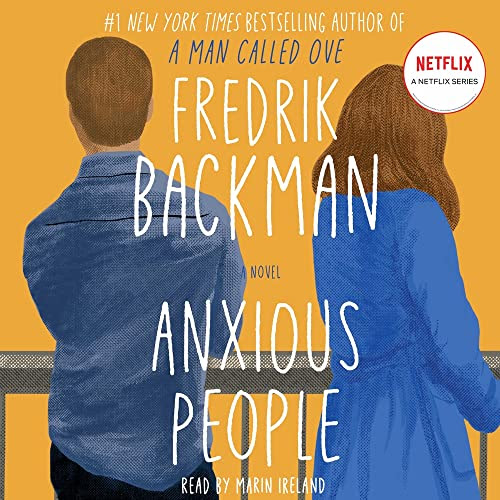 By: Fredrik Backman
Narrated by: Marin Ireland
Looking at real estate isn't usually a life-or-death situation, but an apartment open house becomes just that when a failed bank robber bursts in and takes a group of strangers hostage….
By: Anonymous
Narrated by: Gabra Zackman , Lyle Lovett ,  Smith-Cameron
Becoming Duchess Goldblattis two stories: that of the reclusive real-life writer who created a fictional character out of loneliness and thin air, and that of the magical Duchess Goldblatt herself, a bright light in the darkness of social media….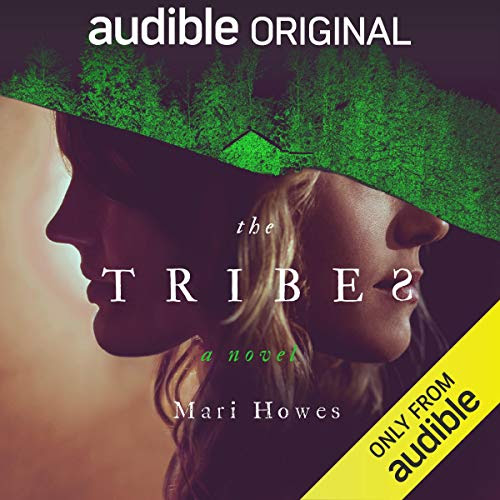 By: Mari Howes
Narrated by: Barrie Kreinik , Piper Goodeve
A dark and daring debut novel exploring power, control and resilience against all odds, The Tribes tells the story of a cult member accused of a shocking crime and the lawyer who chooses to defend her….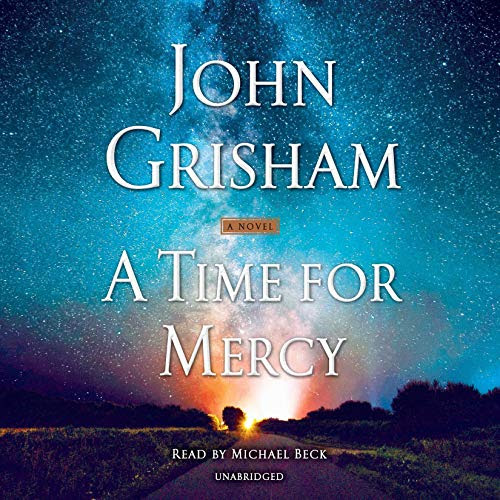 By: John Grisham
Narrated by: Michael Beck
Series: Jake Brigance, Book 3
Clanton, Mississippi. 1990. Jake Brigance finds himself embroiled in a deeply divisive trial when the court appoints him attorney for Drew Gamble, a timid 16-year-old boy accused of murdering a local deputy….
By: Richard Powers
Narrated by: Suzanne Toren
The Overstory unfolds in concentric rings of interlocking fable that range from antebellum New York to the late 20th-century Timber Wars of the Pacific Northwest and beyond….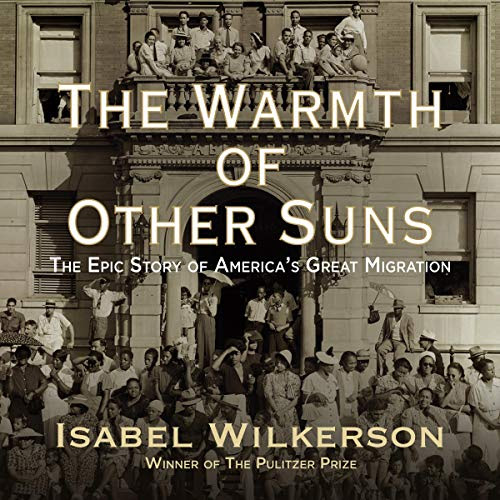 By: Isabel Wilkerson
Narrated by: Robin Miles
interactive rating stars
From 1915 to 1970, this exodus of almost six million people changed the face of America. Wilkerson compares this epic migration to the migrations of other peoples in history….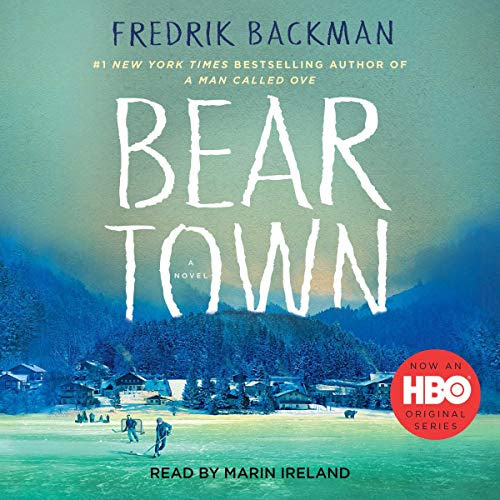 By: Fredrik Backman
Narrated by: Marin Ireland
Series: Beartown, Book 1
People say Beartown is finished. A tiny community nestled deep in the forest, it is slowly losing ground to the ever encroaching trees. But down by the lake stands an old ice rink….
By: Brit Bennett
Narrated by: Shayna Small
interactive rating stars
The Vignes twin sisters will always be identical. But after growing up together in a small, Southern Black community and running away at age 16, it's not just the shape of their daily lives that is different as adults, it's everything….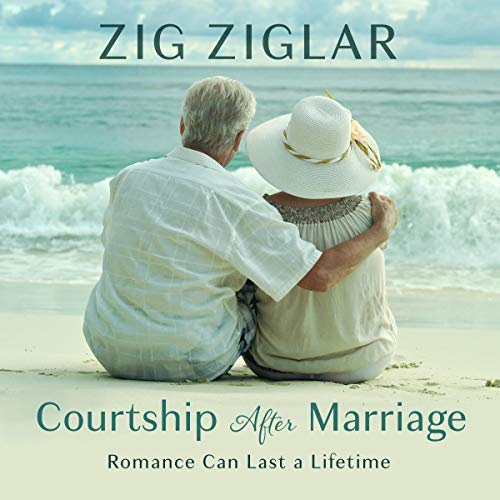 Narrated by: Tom Ziglar , Zig Ziglar
Whether you have been married two years, 50 years, or anywhere in between, this book offers couples commonsense advice on how to keep romance alive in their relationships….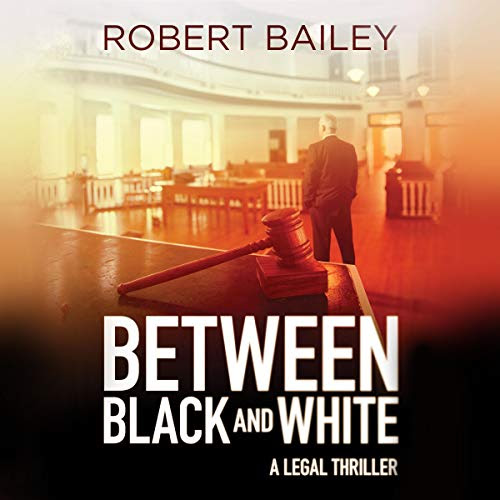 Reading and Learning!
Mike Stott
Cell: 678-232-0927
Office: 770-726-1256
International Coach Federation • Certified ACC